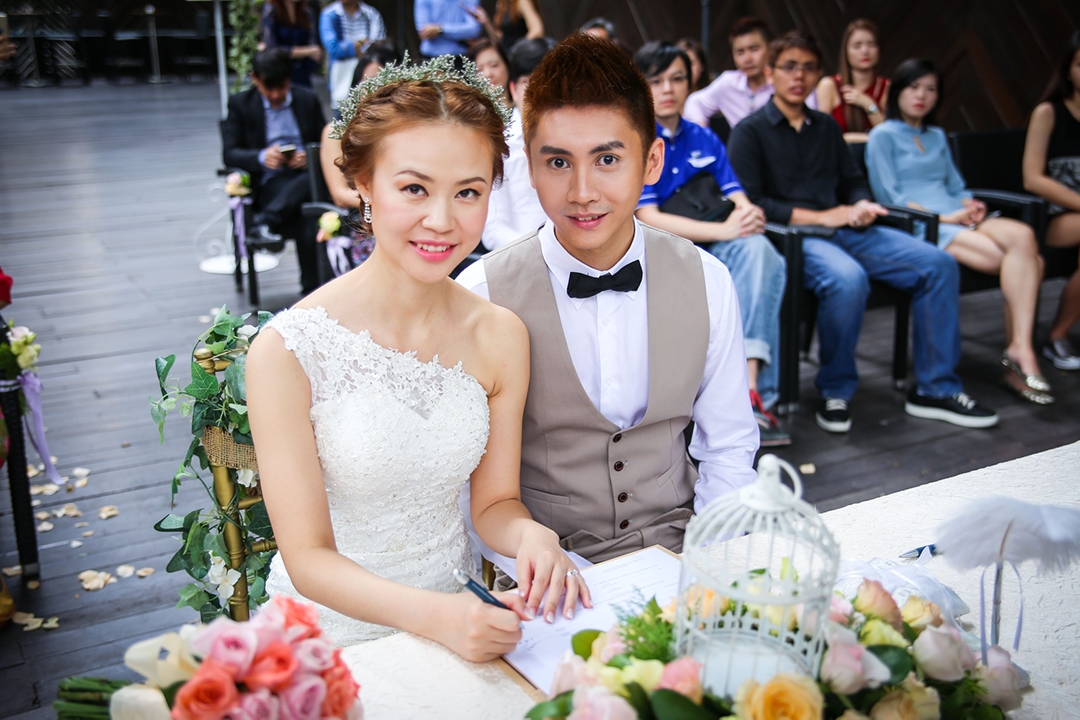 Edmond Tan & Xiaoni
"Dear Sharon,
I would say from the very first day we met you for the site visit and also in the progress of evaluating the hotel, you are very friendly and approachable. As much as possible you will try to answer the questions that we have in mind and give suggestions.
Before the actual day event, knowing that I have requested to have our own DIY decorations to be displayed on the ballroom backdrop. As much as possible you try to make sure, the banquet manager and supervisor is around to assist me. This has allowed us to avoid rushing so much on the actual day.
I would also like to make a special thank to the banquet manager and supervisor, Shirley and Gana. They tried to make themselves available when I needed help before the event. Gana has helped us to manage our DIY decorations and Shirley has ensured us that everything is in place before the event started. I did not tell them that I have a small pack of flower petals on each table, they took the initiative to open up the pack and cluster the petals into a small bowls to make it nicer on the table and also easier for my guests to throw the petals while we march-in.
The whole event was well-managed by Banquet Manager and Supervisor, the flow of meals and co-ordinations. It was a job well-done. Guests had feedback that the food is pretty ok, no bad comments for this.
In summary, we are very pleased with the high quality of standard and services that you and your hotel has provided. We do hope that we have a chance to collaborate again. Maybe for my company's D&D or other corporate events."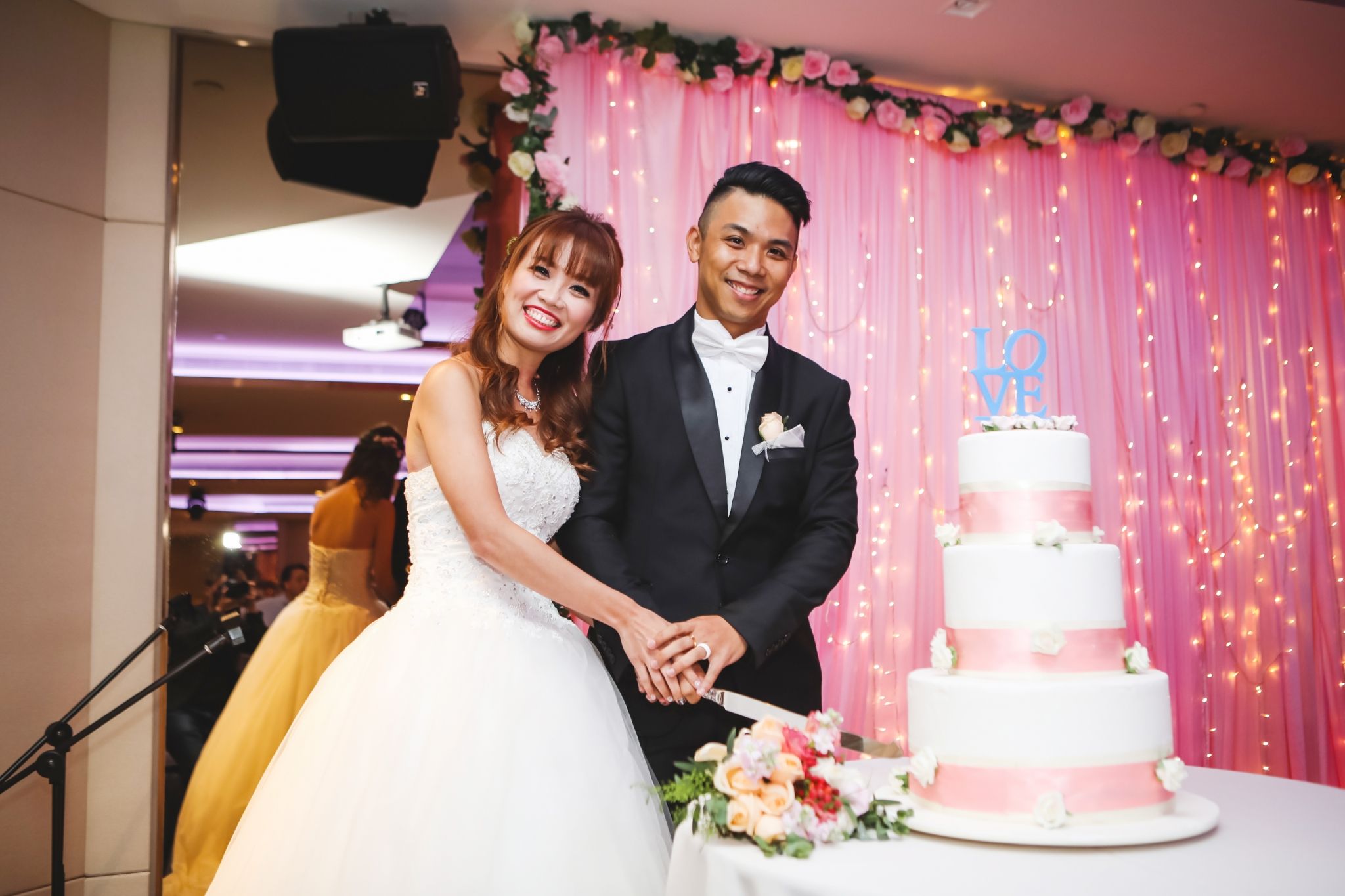 Alvin Ng & Cheryl Neo
"The selection for our wedding venue is rather tight with only 5 months for all preparation, therefore, we were very pleased to know that our date is available.
Our first impression of Four Points by Sheraton is the modern chic feel, which is a drastic difference from the previous Riverview hotel. What caught our attention further was the outdoor solemnisation by the river, as well as the beautiful ballroom colour themes.
We love the idea that there is only 1 ballroom located at the 4th level, allowing us to house all our friends and relatives prior to the banquet, as well as grant us certain privacy.
We received lots of praises for the food and services from our guests!
Thanks to the assistance of the banquet manager and the IT support helper, whom I heard from my wedding helpers, gave a lot of assistance to them and was super accommodating,
Thanks to all the banquet staff and the barman whom we interacted with, there were uncountable moments that they went the extra mile to make us and our guests comfortable and satisfied.
Thanks to the Eileen, the sales director, who walked us through the entire process in great detail and was very accommodating to our every request and requirement, giving us a wedding far exceeding our expectations."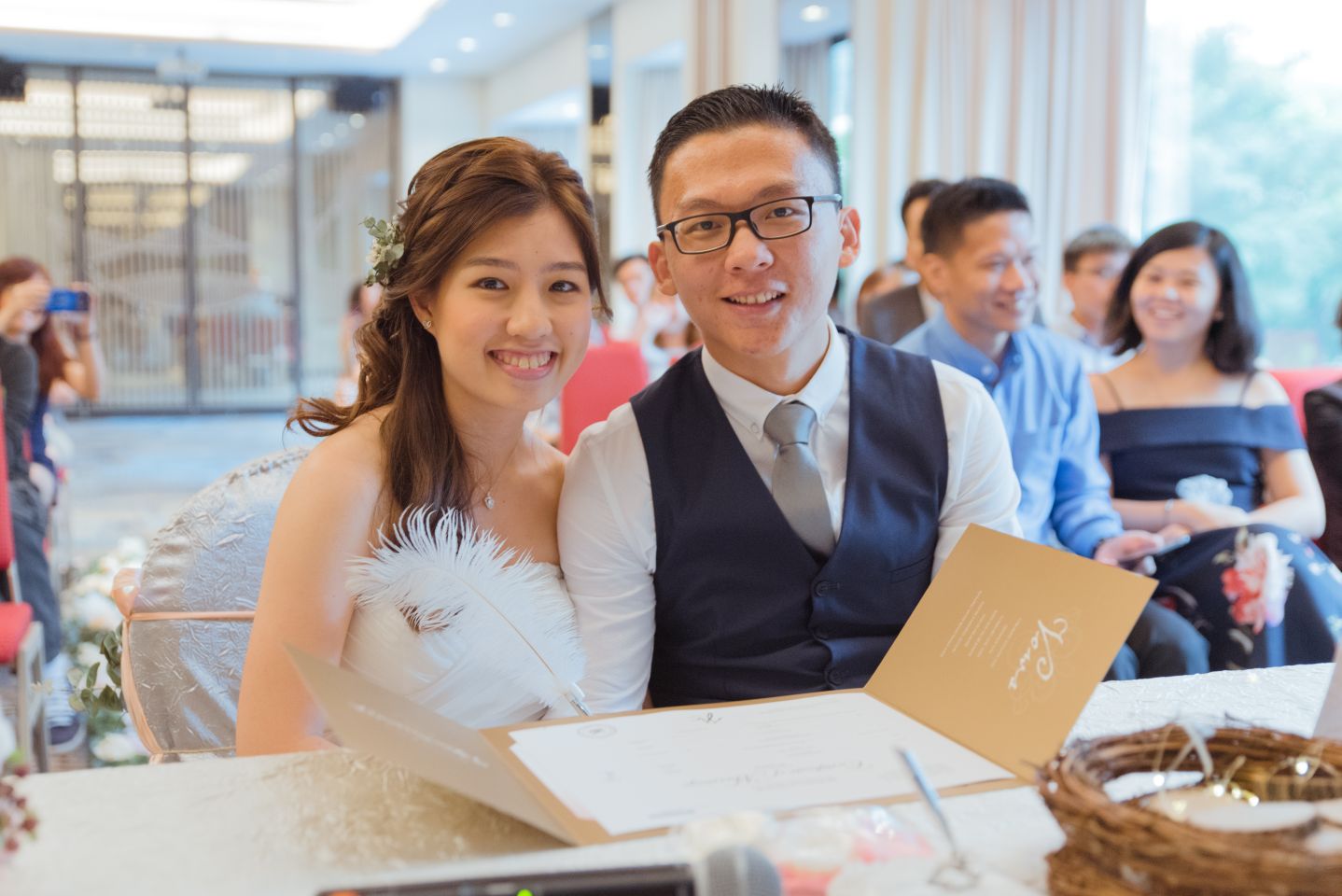 Sheng Quan & Liqi
"Dear Sharon,
I would like to take this opportunity to thank you, Marlon and the rest of your team for assisting our event on 28 Jan 18. Since the planning phase, thank you for being responsive to our emails and helping to accomodate our needs and preferences in the best way possible.
I am most thankful that the event went well, despite the sudden change in weather. I am especially appreciative that the staff at Four Points responded swiftly to the wet weather plan, and made the necessary logistics arrangements, hence allowing our solemnisation to be carried out punctually and smoothly. On top of that, I appreciate that you were around on that day which put me at greater ease.
For food wise, we received positive feedback on the food selection and our guests had a good dining experience.
Once again, we would like to express our heartfelt thanks to you and your team in helping to ensure the success of our event. Thank you!"