Tiong Bahru - Where Old Charm Meets the New
Tiong Bahru is well known as the go-to place for weekend brunches. Yet, few have gone beyond the trendy cafes to uncover the hidden gems in Tiong Bahru. Stepping onto Yong Siak Street (just a stone's throw away from Tiong Bahru MRT Station) will transport you to a different era. You'll realize the buildings and residences look markedly different from those found elsewhere in Singapore. Join us as we explore the neighborhood and how it has evolved to become what it is today.
Old Tiong Bahru
Horseshoe Block (Moh Guan Terrace and Guan Chuan Street)
9A Boon Tiong Road, Singapore 162009
Walking along Moh Guan Terrace and Guan Chuan Street, you'll find this unique block of building shaped like a horseshoe. Built between 1939 and 1940, it was also the first public housing block to feature an air-raid shelter.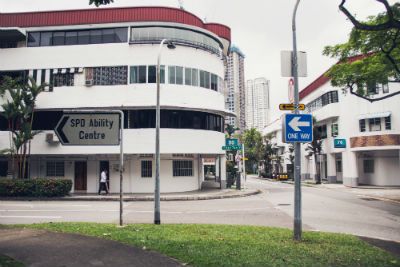 Today, this same block is home to a whole host of trendy food and retails shops. To many Singaporeans, it truly is a place where old meets new.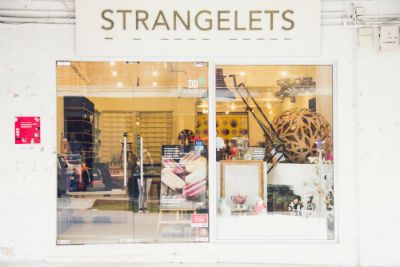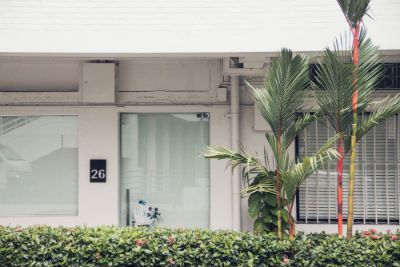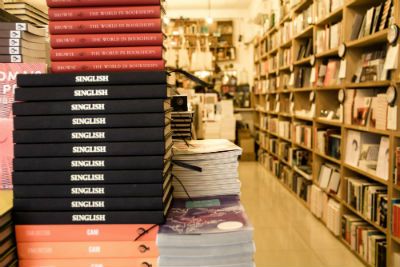 Air Raid Shelter
78 Guan Chuan Street, Singapore 160078
The horseshoe block stands as the only public housing building with an air raid shelter built-in. This air raid shelter is also the last remaining pre-war civilian shelter that still exists today. In case you're wondering - yes, it was used in WWII during the Japanese air raids.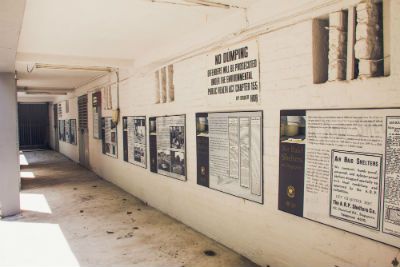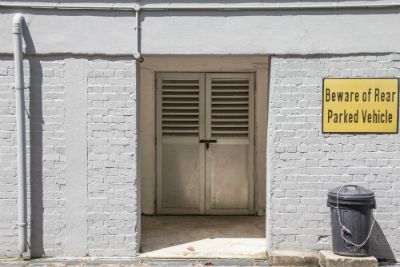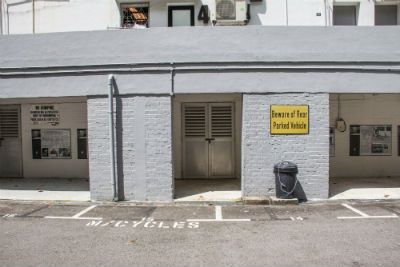 There are infrequent organised walking tours for the underground air raid shelter for the public. Otherwise, you can check out the insides of the shelter virtually.
First Monkey God Temple (Qi Tian Gong Temple)
44 Eng Hoon Street, Singapore 169786
The Qi Tian Gong Temple is Singapore's first - and possibly only - temple dedicated to the Monkey God.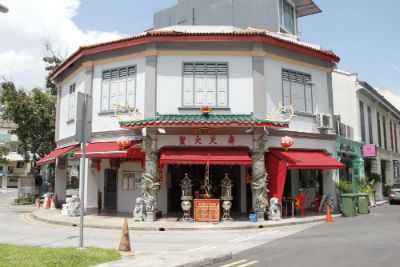 The Qi Tian Gong Temple stands out from the surrounding establishments with its distinct temple exterior. The familiar elements of the Chinese temple seem superimposed upon the originally minimalist building.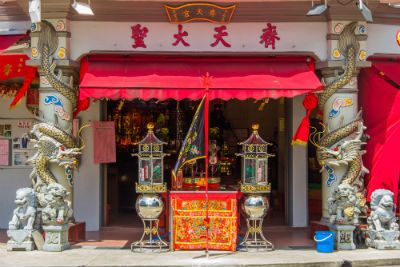 Tiong Bahru Wet Market
30 Seng Poh Road, Singapore 168898
In 1950, the government constructed a new market known as Seng Poh Market to replace a wet market that was much too small for the growing community in Tiong Bahru. The roof of the market was made from woven leaves atop a wooden structure, which was largely unchanged for decades. As a tribute to the market that pre-dates independent Singapore, a virtual map of the market was created to both raise awareness and serve as a guide for visitors.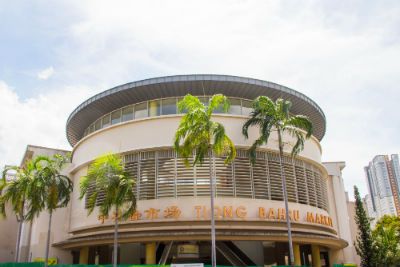 Bird Singing Corner
50 Tiong Bahru Road, Singapore 168733

There are several bird singing corners in Singapore that were hugely popular in the sixties, but none as old as the one in Tiong Bahru. Formerly known as the Tiong Bahru Bird Arena, it attracted bird lovers from all over the region. Today, it is part of the Link Hotel along Tiong Bahru Road. Despite undergoing significant renovation, the bird singing corner remains quiet without the singing birds and their owners.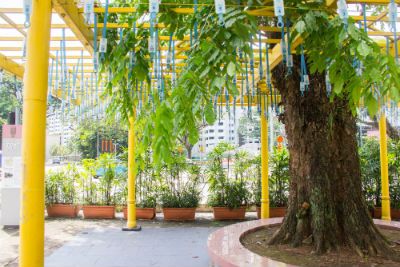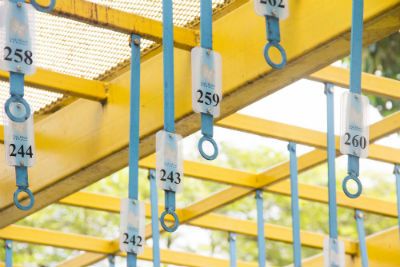 New Tiong Bahru - Little Paris
Many French expats reside in Tiong Bahru, transforming one of Singapore's oldest heritage areas into a lively and almost parisian district. Here, the old and the new co-exist.
Tiong Bahru Bakery
56 Eng Hoon Street, #01-70, Singapore 160056
Opened in 2012, in collaboration with world renowned pastry chef Gontran Cherrier, Tiong Bahru Bakery remains one of the most popular cafes. The French chef's own baking philosophy is a mix of traditional and international which is perfectly captured in the neighborhood of Tiong Bahru. Having made its name for producing the best Croissant you'll ever find in Singapore, they also specialize in other French pastries. But be warned - you'd be hard-pressed to find a seat during the weekend brunch crowd.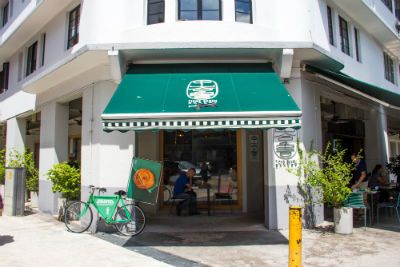 The French Bookshop
55 Tiong Bahru Road, Singapore 160055
Opened in 2009, it is the only exclusively French bookstore in Singapore. It caters to the French expat community or any Francophile interested in French literature.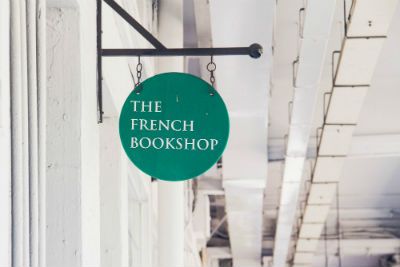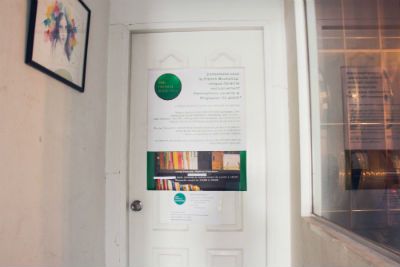 If you're making a trip down, do note that they only open from Thursday to Sunday. This writer made the mistake of showing up without checking their opening hours.
Curated Records
Address: 55 Tiong Bahru Road, Singapore 160055
A neighbour to the French Bookshop, Curated Records is only two doors away in the cramped hallway. In a neighbourhood teeming with eateries, the vinyl record shop certainly adds charm to the quaint neighborhood. Specializing in vinyl records, the little shop perfectly captures the mix of old and new. Despite the small space, they stock everything from Top 40's to French Baroque.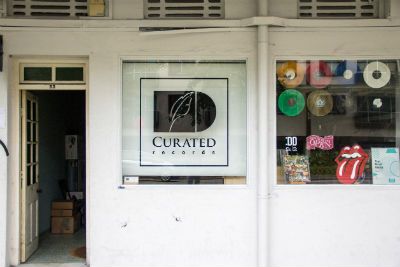 Linking the Old with New
A trip to Tiong Bahru is not complete without checking out its murals. These street arts depict past life of Singaporeans staying in public housing estate. Two of them were created by a local muralist, Yip Yew Chong that illustrated life in old Tiong Bahru.
The first one is the Pasar and Fortune Teller located at 73 Eng Watt Street, which portrays some olden trade in the housing estate. Pasar is a local Malay name for market. The mural brings the street hawker experience in past Singapore to life. The fortune teller in the drawing, who passed away a few years ago, sat outside the Tiong Bahru market till 2003 before the old market was pulled down.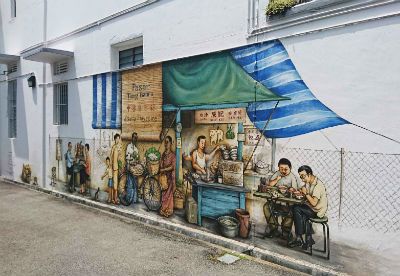 Located at 61 Seng Poh Lane, the second mural, Bird Corner highlighted a popular activity among the older generations that is now a rarity in Singapore. Many would gather with their pet birds for a friendly bird singing competition to see whose bird could out sing the outshine the rest.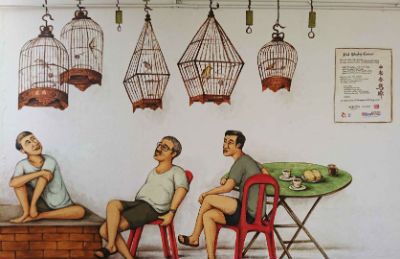 Not only is the entire neighborhood extremely picturesque, but it also captures Singapore in a truly unique way. The new establishments nestle themselves within old walls, breathing life to the area, while the buildings tell their own stories of Singapore's history.
Drop by Tiong Bahru to discover it for yourself.
****
Tiong Bahru is just around 10 minutes' walk from Four Points by Sheraton Singapore, Riverview. You can also take bus 123 from the bus stop opposite the hotel and alight at the second bus stop. Do approach our Concierge for any assistance you need or query.